As you are most likely aware, summer is the best time for adventure—and, we mean it's an awesome time to cozy up in a loft, on the beach, or in your aerated and cooled living room with a decent class page-turner.
Here are a few of the #sci-fi #books we're excited about
In Den of Geek's review of Emma Newman's Before Mars, they called the book "a compelling mystery built around a deep study of anxiety and suspicion." Based in a world in which space colonization was empowered by 3D printers that can create nearly anything, Newman weaves a story of personal experience, emotional health, and individual injury that follows geologist and craftsman Anna Kubrick as she migrates to a Martian province composed as both research facility and reality show.
Anna has plans to be in the province for a year, which implies she will be far from her husband and child back on Earth for that same measure of time. When the book begins, Anna, following multi month-long voyage from Earth, is feeling the separation. At the point when Anna finds a note apparently from herself advising her not to confide in the settlement's analyst, she begins to ponder what is true and what isn't. Is Anna gotten caught up in a corporate conspiracy or would she say she is losing her mind?
Past books in the series: Planetfall (however Before Mars is independent)
Release date: April 18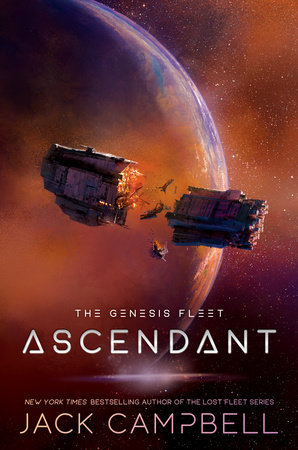 The development of the faster-than-light drive has made human colonization into a reality. As humankind keeps on pushing into the outskirts of space, Earth's system of peace has fallen behind. This is the world we enter in The Genesis Fleet series, which starts in Vanguard and lifts picks up in Ascendant, making up for lost time with previous armada officer Rob Geary and previous Marine Mele Darcy three years after their protection of Glenlyon.
In that time, pressures have risen. When one of Glenlyon's warships is demolished amid an endeavor to break the blockade that has cut Glenlyon off from whatever is left of human-colonized space, the state's protections are more lenient than before. When Geary takes Glenlyon's final destroyer to defend a conciliatory mission at an adjacent star Kosatka, we are brought along on another story of mankind's battle for freedom on the outskirts of space.
Past books in the series: Vanguard
Release date: May 15
The Privilege of Peace by Tanya Huff
In this third book in the Peacekeeper series and 6th book in the Confederation series, previous space marine Torin Kerr is brought again into the Confederation and the war she abandoned.
For those new to the Confederation, it is a partnership of outsider races that ranges over the cosmic system. It is first presented in Huff's novel Valor's Choice (Confederation #1) when Earth and a few different races are allowed enrollment. In return, they should go about as warriors/defenders of the more "enlightened" races inside the Confederation, who have gotten some distance from war.
In An Ancient Peace, Torin is searching for a sense of purpose. She's went through her whole adult time on earth in the Confederation Marine Corps, battling in a war where the threats had been controlled by an outside source and when she discovers this out, she feels betrayed. She can't be in the military anymore however neither would she be able to simply put aside everything—the experience, the capability, the awareness of others' expectations—that made her so great at her job. So between Truth of Valor [the fifth book in the Confederation series] and An Ancient Peace, she made another job. Independent ass-kicking is so right.
Past books in the series: Peacekeeper Series: An Ancient Peace and A Peace Divided. Confederation Series: Valor's Choice, The Better Part of Valor, The Heart of Valor, Valor's Trial, The Truth of Valor, An Ancient Peace, and A Peace Divided
Release date: June 19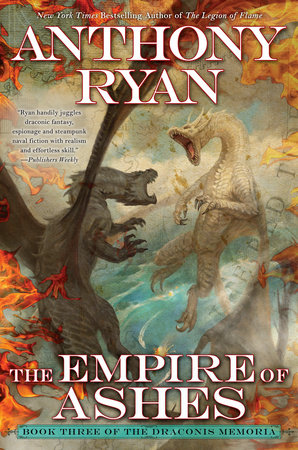 The Empire of Ashes by Anthony Ryan
Experiencing genuine Game of Thrones withdrawal? Same. The Empire of Ashes, the third book in the Draconis Memoria series, may very well be the thing that gets you through this book hole. Since, truly, here be dragons—well, sort of.
In the Draconis Memoria series, creator Anthony Ryan envisions a world in which the blood of drakes (animals that are fundamentally the same as winged serpents) can be utilized to make elixirs that will concede the "blood-blessed"— otherwise known as the fortunate rare sorts of people who don't die from drinking drake blood—extraordinary forces.
In this third novel in the series, we follow blood-blessed maverick Claydon Torcreek, Ironship Trading Syndicate specialist Lizanne Lethridge, and Ironship skipper Corrick Hilemore—three characters initially put together in The Waking Fire—as they go head to head against a drake of inconceivable power trying to crush the world. In this way, better believe it, the stakes are truly high. No White Walkers, though.
Past books in the arrangement: Sandrunners, The Waking Fire, The Legion of Flame
Release Date: July 3rd
Empire of Silence by Christopher Ruocchio
On the off chance that you can't choose whether to go for sci-fi or fantasy with your first summer read, may we suggest Empire of Silence, which has a solid blend of both? The first in the planned Suneater series, Empire of Silence takes after Hadrian Marlowe—which, most importantly, is an awesome name—the main child of Lord Alistair and next in line to wind up the leader of the House Marlowe and Archon of Meidua Prefecture on Delos.
While many think they know the narrative of Hadrian Marlowe—he is the legend or beast (contingent upon who you ask) who obliterated a sun and four billion lives alongside it—they don't have a clue about the full, substantially messier story. Told in a comparative style as The Name of the Wind, Empire of Silence is the story behind the man. We follow Hadrian as he escapes his dad and the future he represents, just to be stranded on a backwater planet with nothing and nobody to depend upon.
Past books in the series: None! This is the first in the Suneater series.
Release date: July 3rd